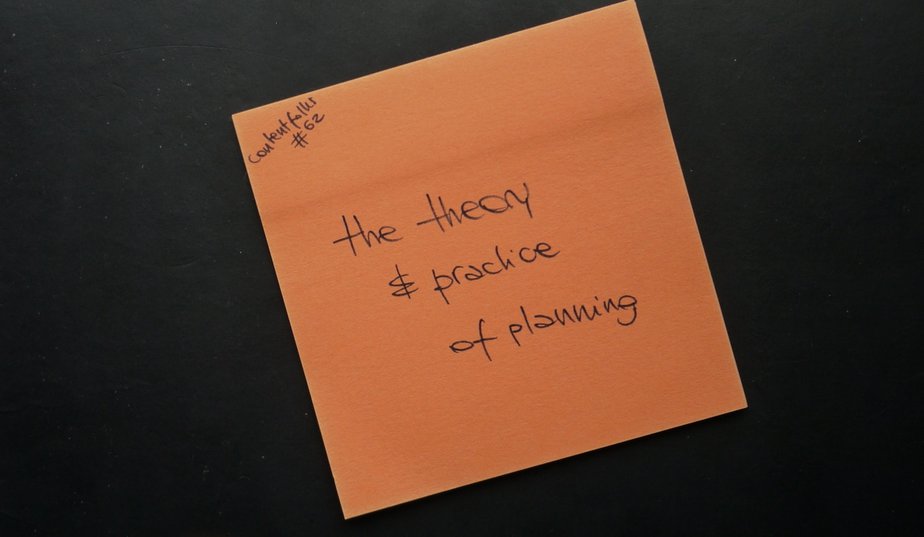 You are reading contentfolks—a fortnightly blend of sticky notes, big content ideas, and small practical examples. Thank you for being here! ~fio
---
Hello 👋
Is it just me or did the first quarter of 2023 feel like it was 6 months long?!

I'm somewhat mentally drained, so I'm outsourcing crucial work to ChatGPT.

Aside from counting down to Q1 finally being over, I spent the last few weeks researching and planning for Q2—and today I'm showing you the template I've been using for my project plans.
---
A project plan template (theory + practice)
Below is the simple but highly effective framework I've adopted since joining Postmark. First I'll tell you how it works, then I'll show you a filled-in plan from last year—pairing theory with practice is useful, plus it's always fun to snoop on somebody else's work 😉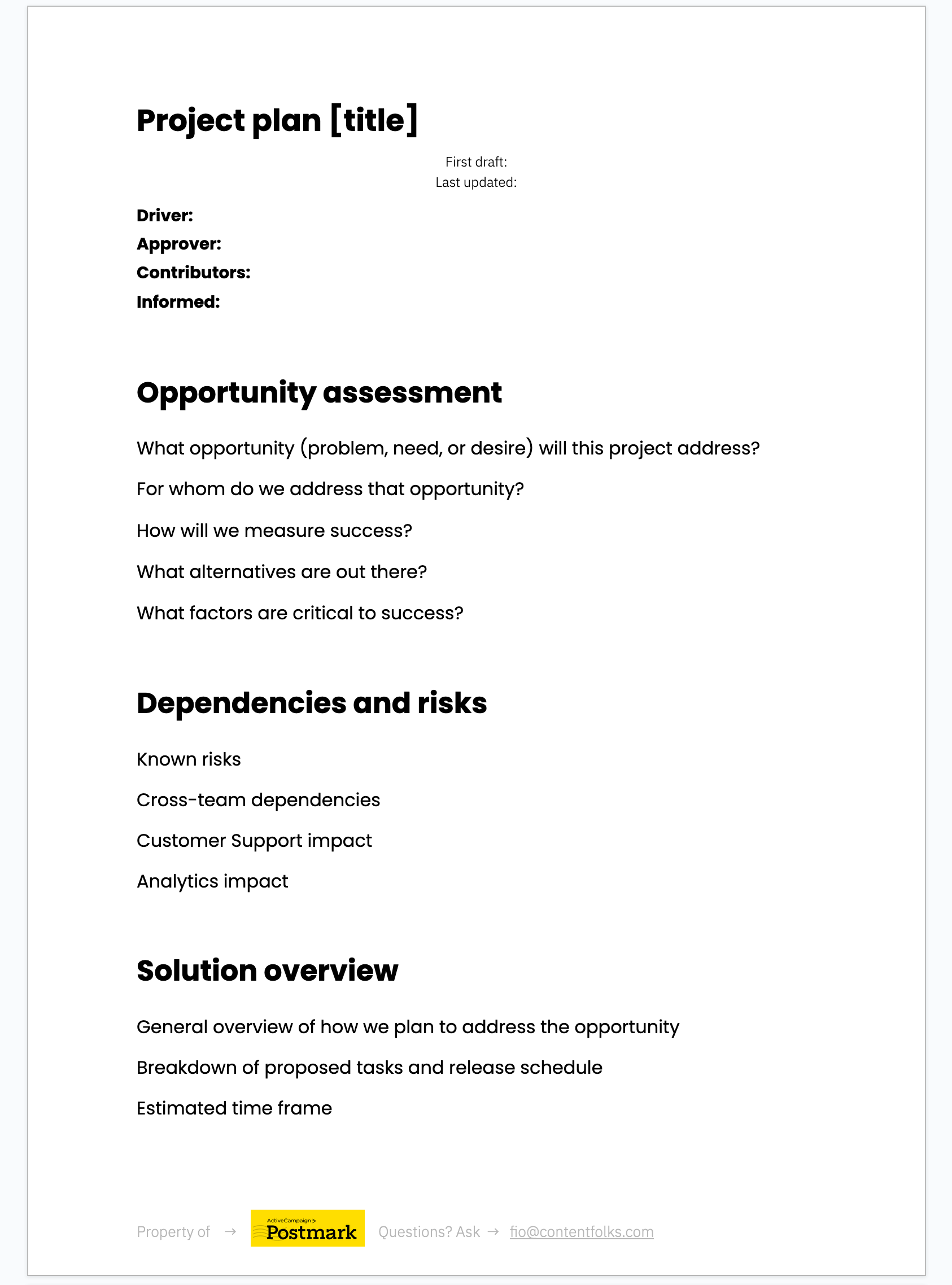 Our project plans tend to be 3-to-6 pages long and cover:
Who is involved and what role they will play. This is where you list all the folks you need to keep in the loop + whose opinions, skill, and approval you'll need to make decisions and execute a project

An opportunity assessment with a thorough overview of what you're planning to do and why. At a minimum, this section should touch on:

The type of opportunity, problem, need, or desire the project addresses

Who the audience is, aka the specific target segment(s) you're addressing

How success will be measured, which seems obvious but a lot of project plans don't include it—an omission that inevitably leads your stakeholders to a) ask about metrics and ROI, and b) secretly judge you for not including both in the first place

What factors are critical to success, including budget, team expertise and resources, and anything else that helps you set expectations with the rest of the org

A list of the dependencies and risks that might have a knock-on effect on other projects or turn into blockers that impact project execution.
For example, if you are planning to run a huge brand campaign early in April but your Art Director will be on holiday the last two weeks of March, that's a predictable dependency you should address asap (and not randomly discover on March 21st)

A solution overview that describes the specifics of the project, including:

A general summary of the plan, which can be as easy as a bullet point list of all the assets and activities you'll need to deliver

A breakdown of proposed tasks that helps you and other teams quantify the amount of effort and moving parts involved

Your estimated time frame for completion
To see what all of the above looks like in practice, take a look at this project plan I made for a webcomic we delivered last year.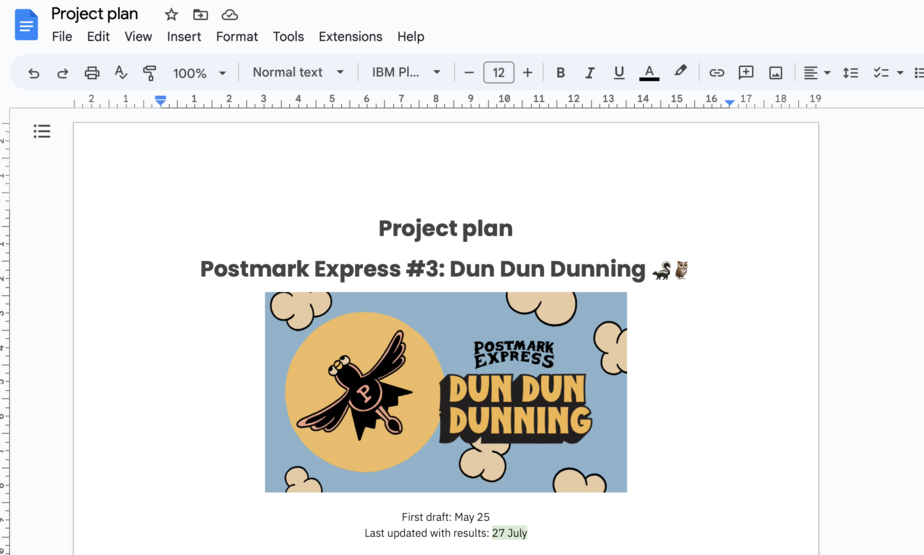 🔥 Pro tip → as you look through the plan, you'll see that I've occasionally written an update and highlighted it in green. That's because it's extremely useful to revisit your project plans once the project is delivered and scribble some notes that might come in handy in the future—when you inevitably will have forgotten some of the small-but-important details!
---
…and that's planning all done ✓

I wish you a great start to Q2. Meanwhile, I'll be going on my traditional pilgrimage to the motherland 🇮🇹 where I won't do any newslettering but do a lot of 🍕ing and 🍦ing and 😎ing instead.

I'll see you back in May!