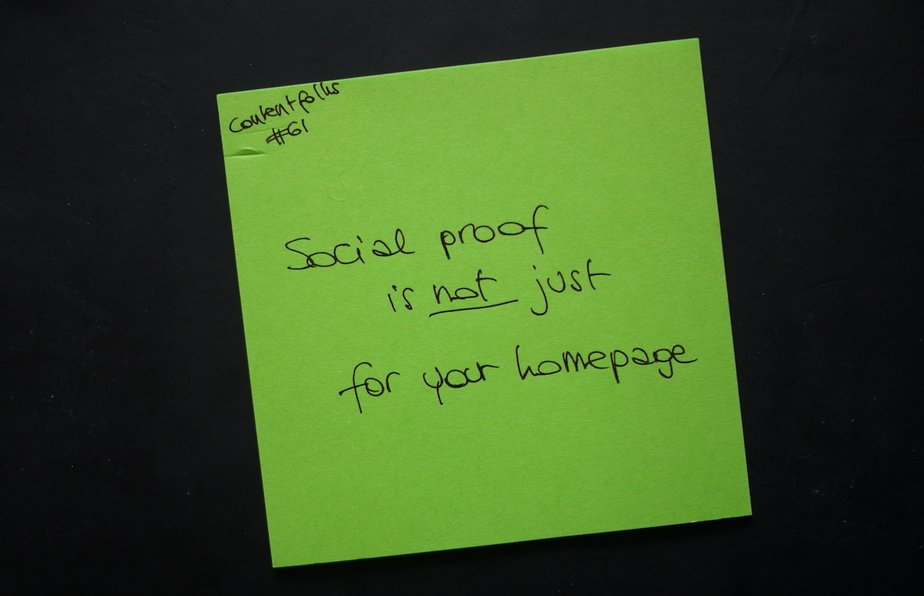 You are reading contentfolks—a fortnightly blend of sticky notes, big content ideas, and small practical examples. Thank you for being here! ~fio
---
Hey there 👋
Most marketers agree that social proof is important.
…so why do very few of us content marketers use it in our work?
---
Backstory: how I started using social proof in my content
Back in my Hotjar days, I was working on a piece to go after the hotjar reviews keyword. The top-ranking websites at the time included the usual B2B comparison suspects like G2, Trustradius, and Capterra, and all their pages looked… very much the same.

So I decided to experiment with a different approach:
I would collect 100+ of the most recent reviews, study and organise them by theme, then present them to the reader with my commentary added in

I'd also screenshot the most compelling customer opinions, highlight the relevant parts, and weave them into the piece

It looked a little like this: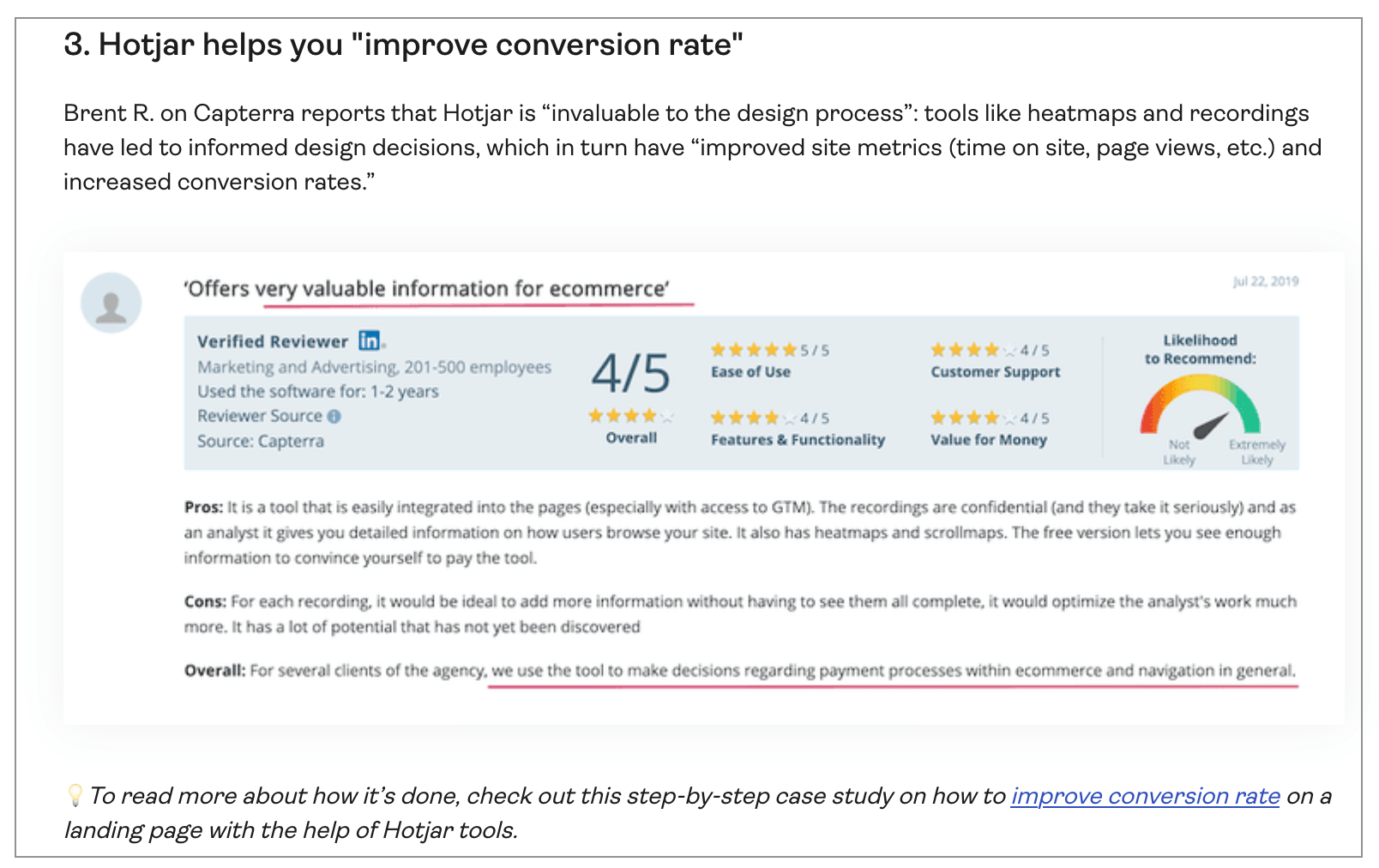 I didn't just add the good things—I brought in the bad stuff as well, to counter-act my positive bias and show people I'd done my research properly: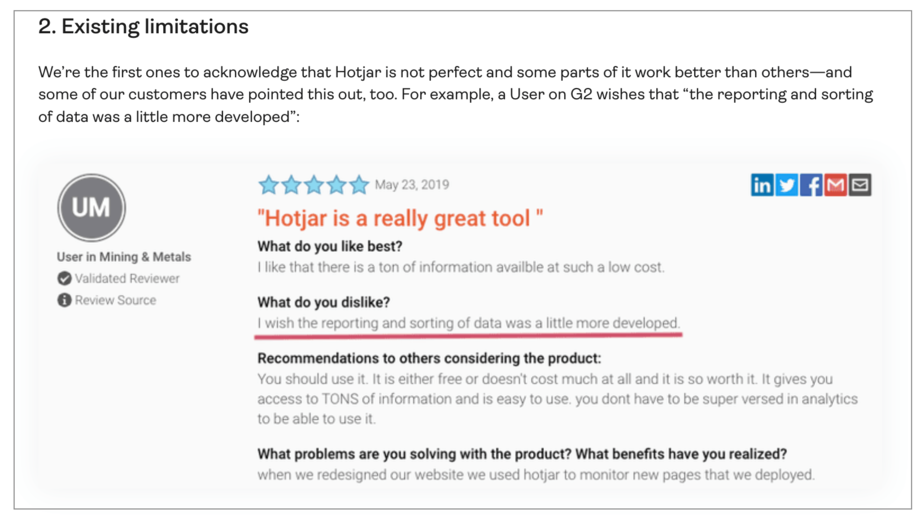 The piece eventually ranked above all the aggregators for the main keyword and stayed at #1 throughout the rest of my tenure at Hotjar 🥇

More importantly, it gave me the idea to start differentiating my pieces by including snippets of people's reviews, thoughts, and opinions that were publicly available on review sites and social media platforms.

That's what I've been doing ever since, and what I recommend that you try next.
---
💡 A few practical examples 💡
Note that I'm not talking about finding a random customer quote and plonking it unceremoniously in the middle of a piece you're writing—I'm talking about smartly incorporating social proof into your existing narrative. For example:
• If you're talking about a company, you can describe it by using some of the nice things people have said about it elsewhere. Each of the links below leads to a customer tweet that my colleague Bettina quoted verbatim in this paragraph:

• Likewise, if you're writing a listicle and featuring your product, you can use customer quotes to demonstrate their appreciation of it: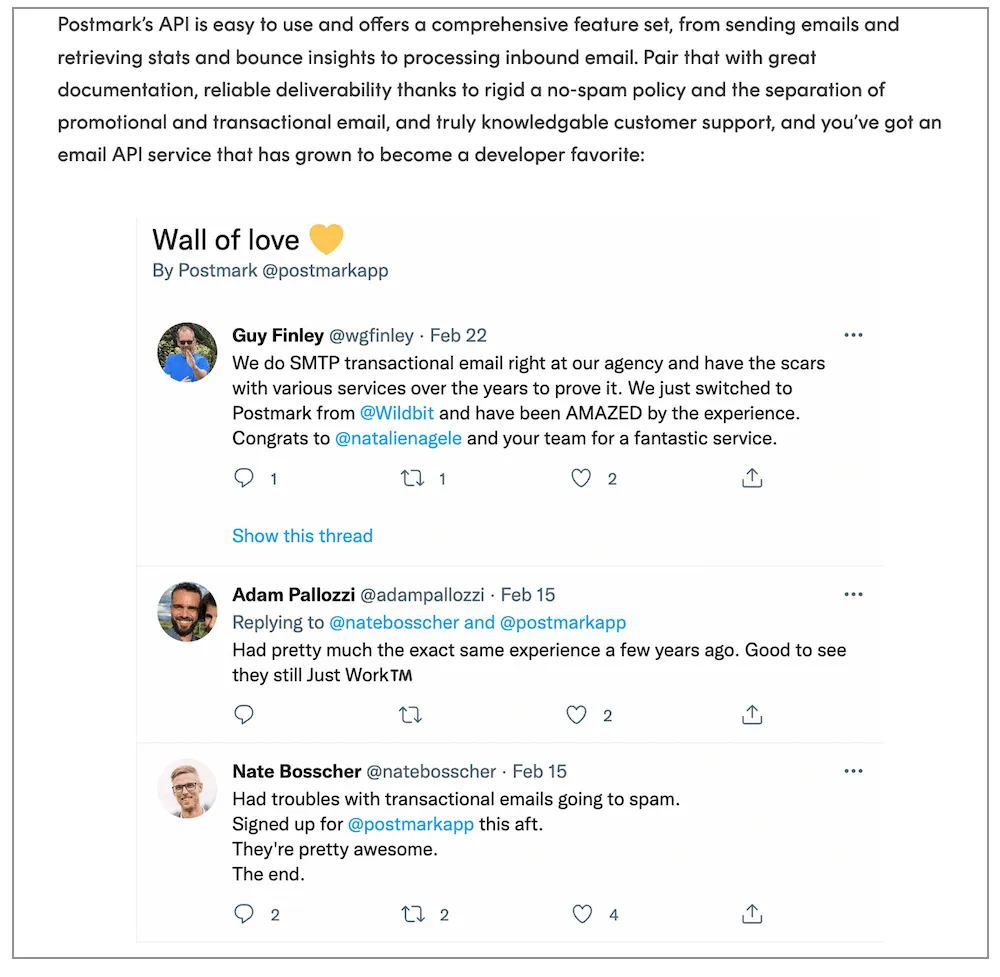 • When writing an opinionated, thought leadership-style piece, you can explain your perspective and use somebody's comments to support and reinforce it:
• And if you want to make a point about your product's features or strengths, you can let other people make it on your behalf:

PS: despite what the screenshots above seem to suggest, you don't have to rely on just Twitter (or even at all) to get the job done!
---
Social proof is not just for homepages or sales pages.
It can (and should) be a part of blog posts, guides, and newsletters too 😉